Battery chargers from Dutch company Victron Energy can be designed for any type of battery. From traditional liquid electrolyte batteries through AGM and GEL designs to LiFePO4. Most chargers are operated via phone and app.
They have a special microprocessor-controlled charging algorithm and the ability to save operating history up to 30 cycles back.
Victron Energy chargers are currently the most efficient and advanced devices in the world.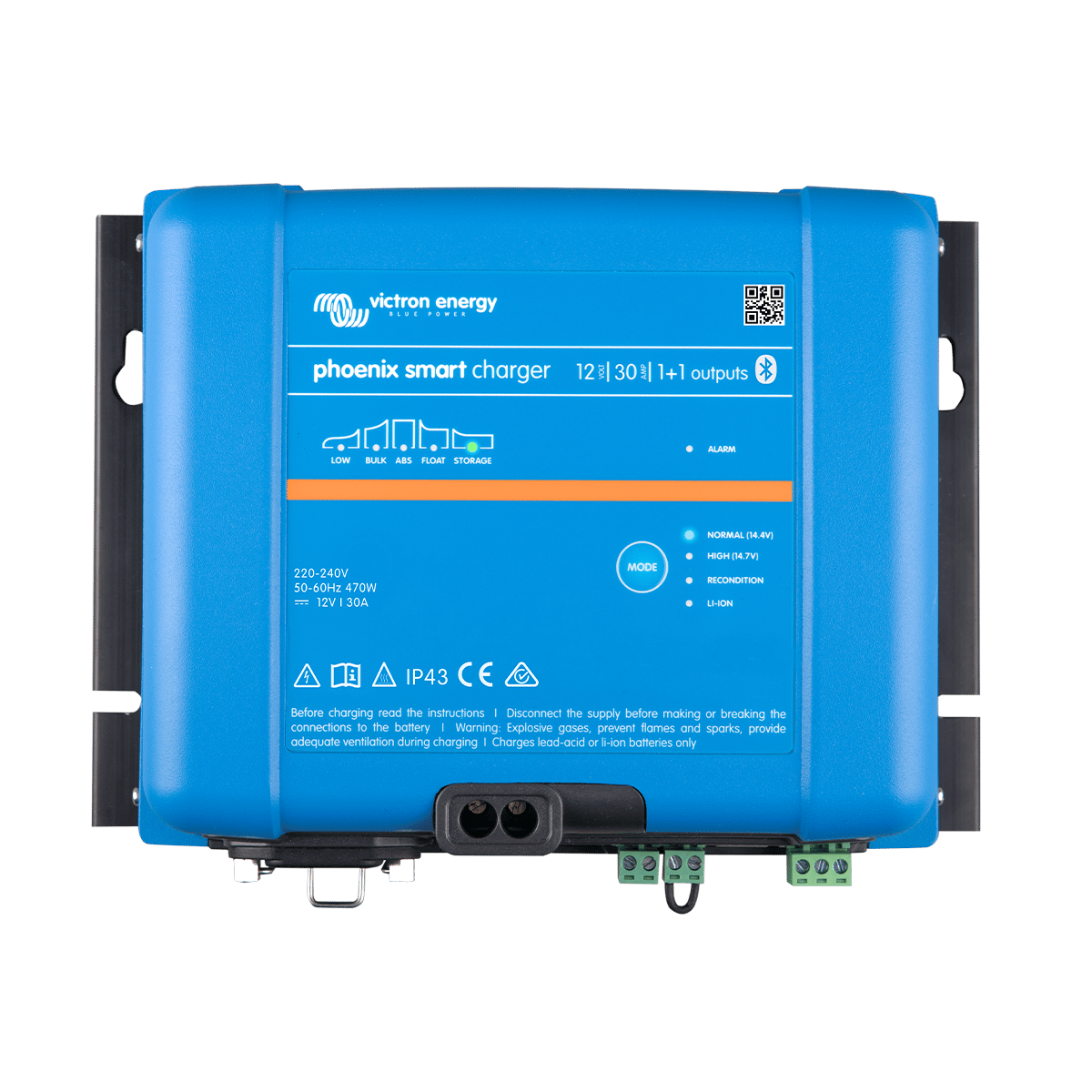 Designed for boat owners, this adaptive 5-stage charger can deliver 30A or 50A of current to each of the three battery packs. Or the Phoenix 1+1 model can supply 3A to the starter battery and the rest to the "home" unit. 24 volt models are available with 16A/25A charge. The charger is equipped with Bluetooth, so you can monitor it and set alarms right from your phone. Adaptive, intelligent and dynamic charging features.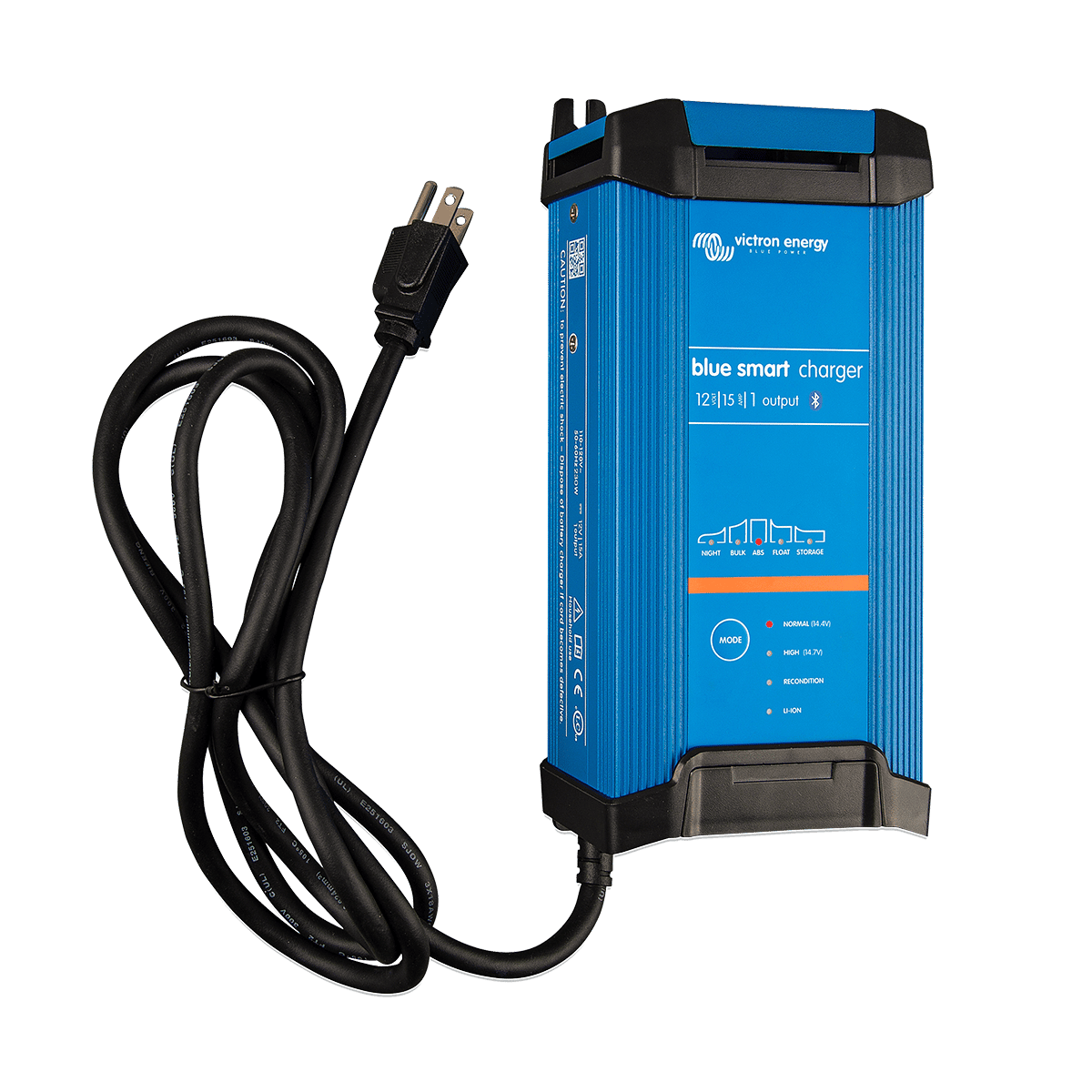 The Blue Smart IP22 Charger is a new professional battery charger that supports Bluetooth technology. The Blue Smart IP22 Charger can be used for devices used in workshops and in motor vehicles, such as classic cars, motorcycles, RVs and boats. This is the most popular and most frequently chosen battery charger by customers. AGM/GEL and LiFePO4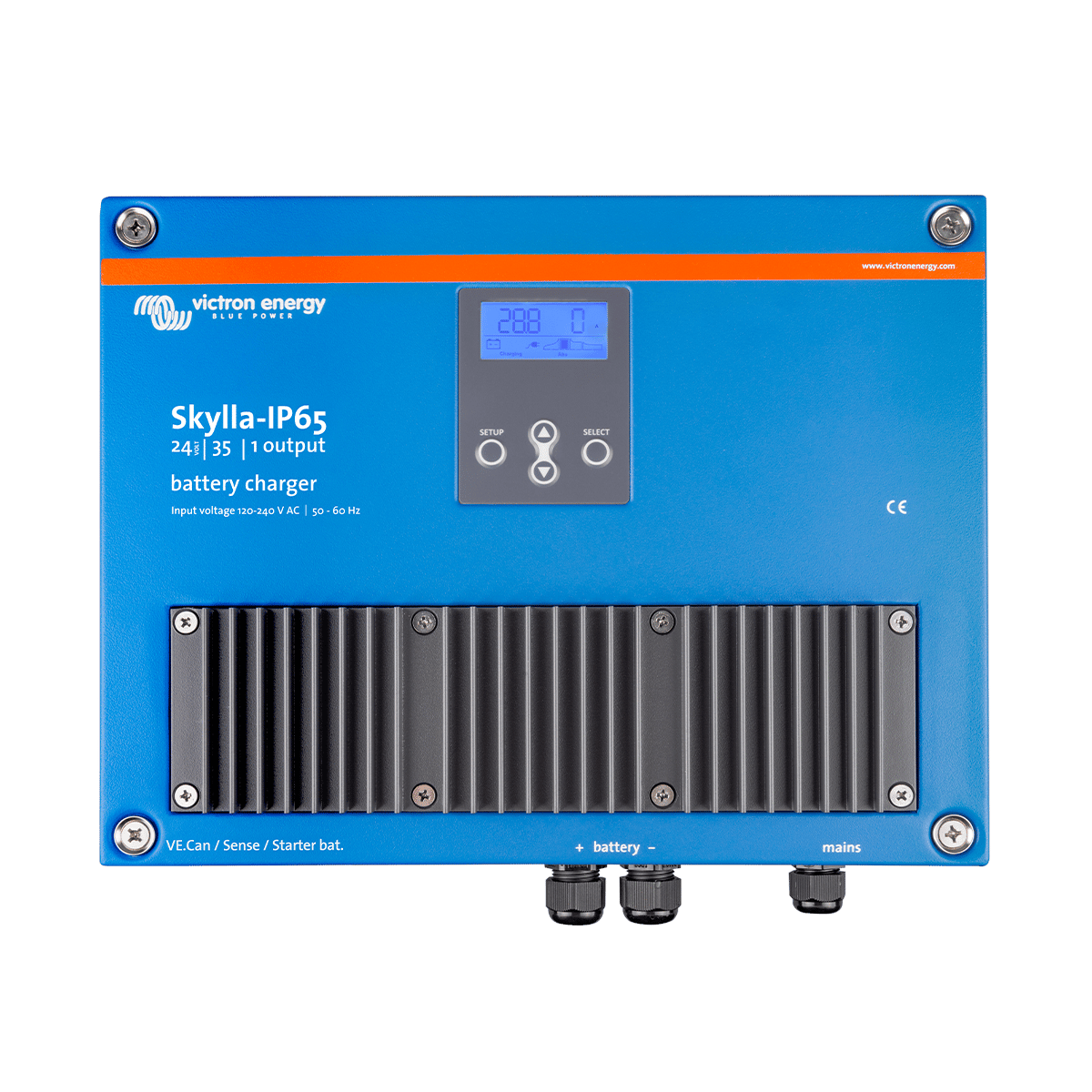 A powerful, waterproof and intelligent battery charger with a 7-stage adaptive charge algorithm, suitable for a wide range of battery types and chemistries featuring a dedicated Lithium-ion charge algorithm.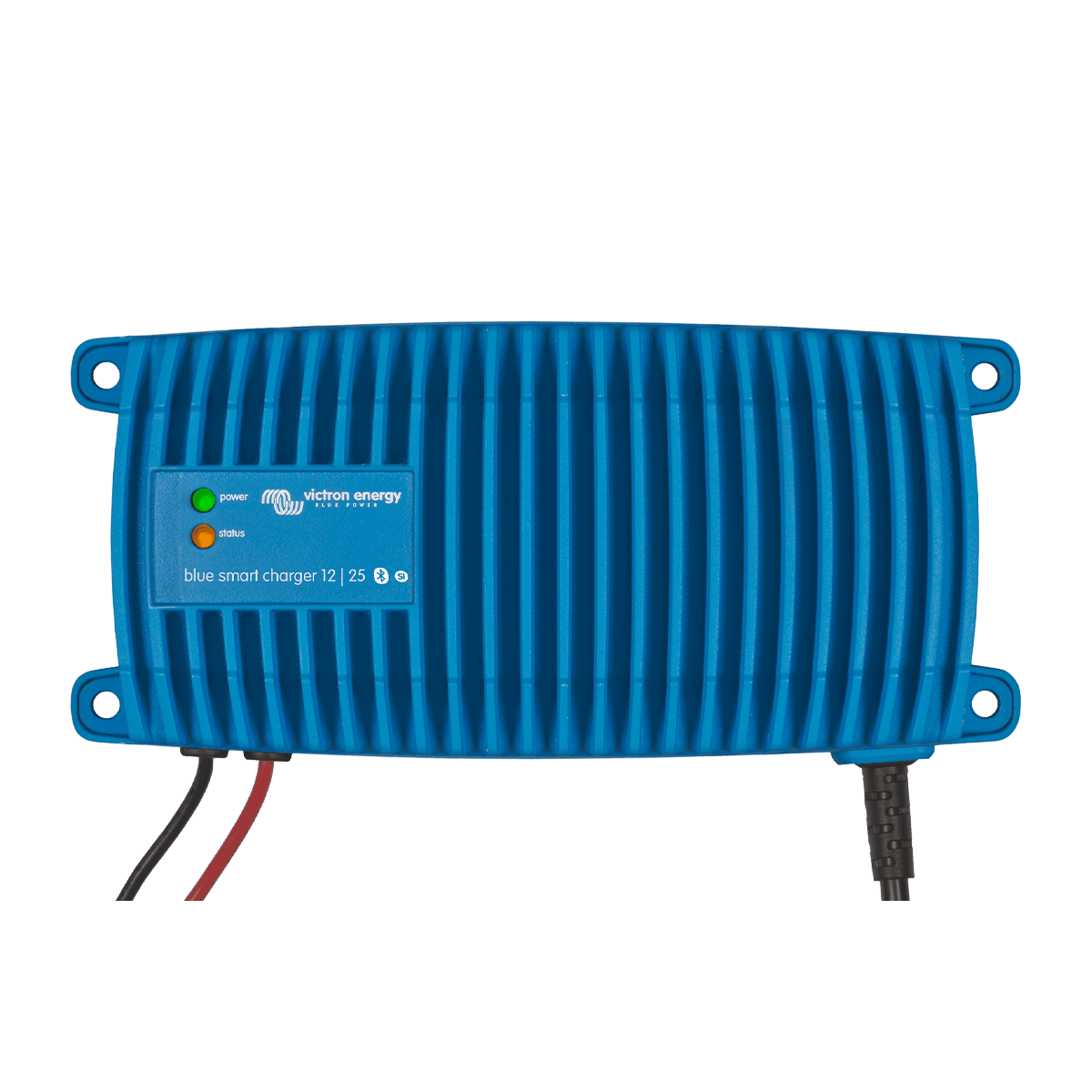 The Blue Smart IP67 Waterproof Charger is the new professional battery charger with built-in Bluetooth. The Blue Smart IP67 Waterproof Charger can be used on devices in your workshop and on motor vehicles, such as (classic) cars; motorbikes; boats and camper-vans.
Crucially, and unlike many other products that state universal input, the Centaur range will maintain full output power within the entire specified range. Other features include fully automatic three stage charge characteristic that ensures batteries are fully charged every time and three isolated charge outputs for multi battery configurations to suit the majority of typical installations.
Download documentation in PDF
Phoenix Smart
Skylla TG GMDSS
Skylla-IP65
Phoenix
Skylla TG
Centaur
Blue Smart IP22
Blue Smart IP67
Phoenix Smart
Skylla TG GMDSS
Skylla-IP65
Phoenix
Skylla TG
Centaur
Blue Smart IP22
Blue Smart IP67
Blue Smart IP65
Automotive IP65
Blue Smart IP65
Automotive IP65