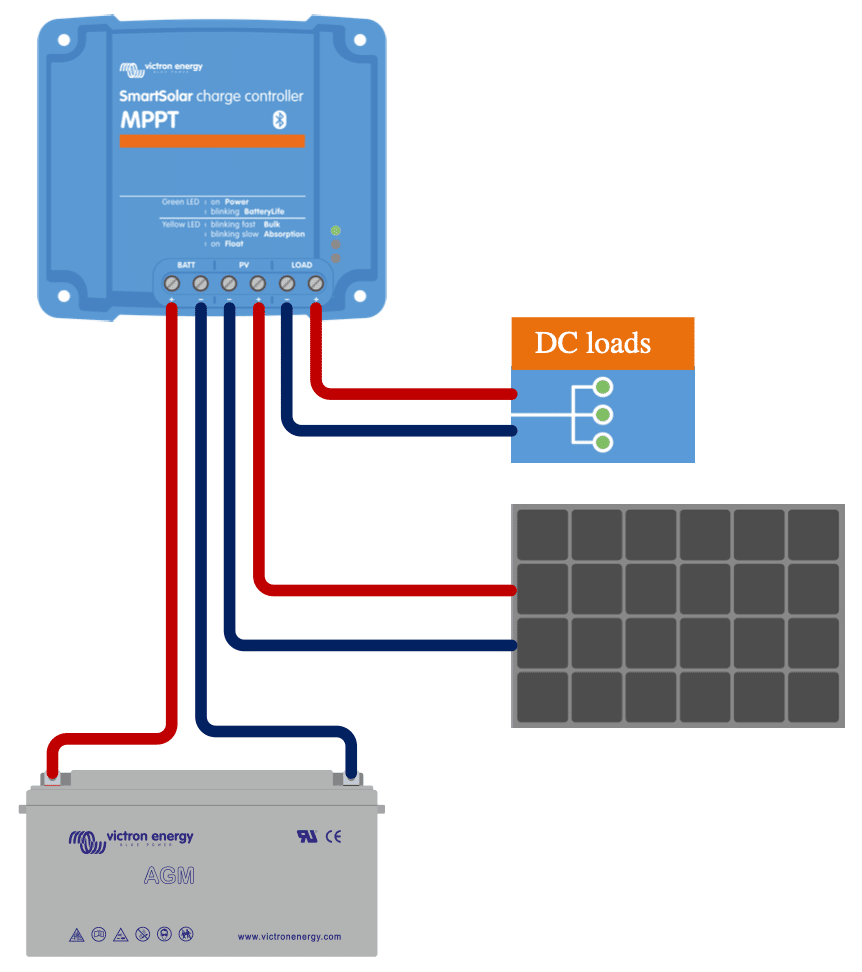 Victron Energy charging regulators are dedicated to charging AGM / GEL / LiFepo4 batteries with solar panels. They have a built-in MPPT power tracking system that allows efficient charging also in the shade with the use of power up to 25% of the nominal power of solar panels. The wide range of products allows you to connect even the smallest 20Wp panels up to 11kWp. Victron Energy charging regulators are perfect for small photovoltaic systems such as campers, but also for large installations such as energy storage. The regulators enable parallel work and building large and advanced solar power systems.
Victron Energy products are covered by a 5-year warranty, which is honored around the world only on the basis of the serial number.
Remotely control and monitor the extensive features of your SmartSolar MPPT charger with built-in Bluetooth by pairing it with your smartphone or other device via VictronConnect. If your installation is connected to the internet with a GX device, the Victron Remote Management Portal (VRM) provides access to the full power of your MPPT, anytime, anywhere; both VictronConnect and VRM are free to use. For remote installations – even when there is no internet connection nearby – you may be able to monitor your MPPT by connecting the  GlobalLink 520.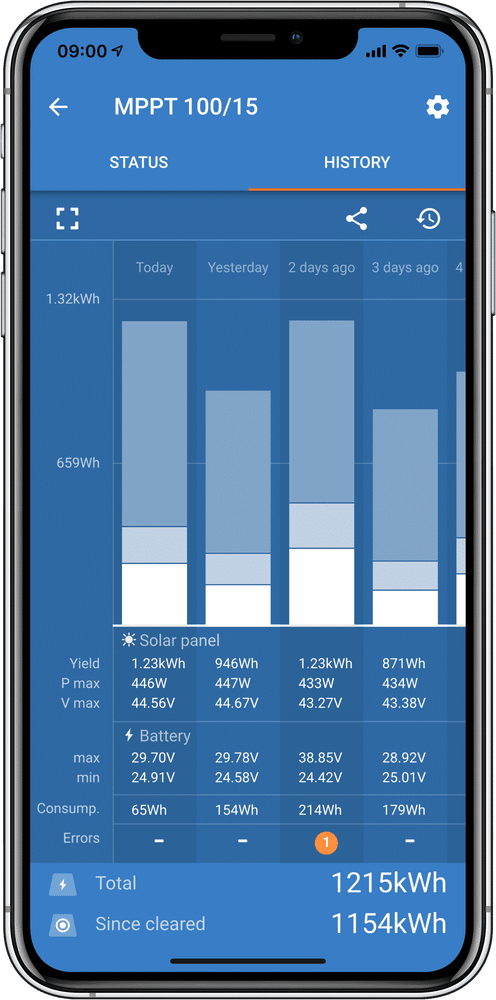 Victron Connect
All devices in the smart version allow communication with a mobile phone using the Victron Connect application. It allows you to monitor operation and configure. Blue devices require an additional SmartDongle interface connected to the Ve.Direct output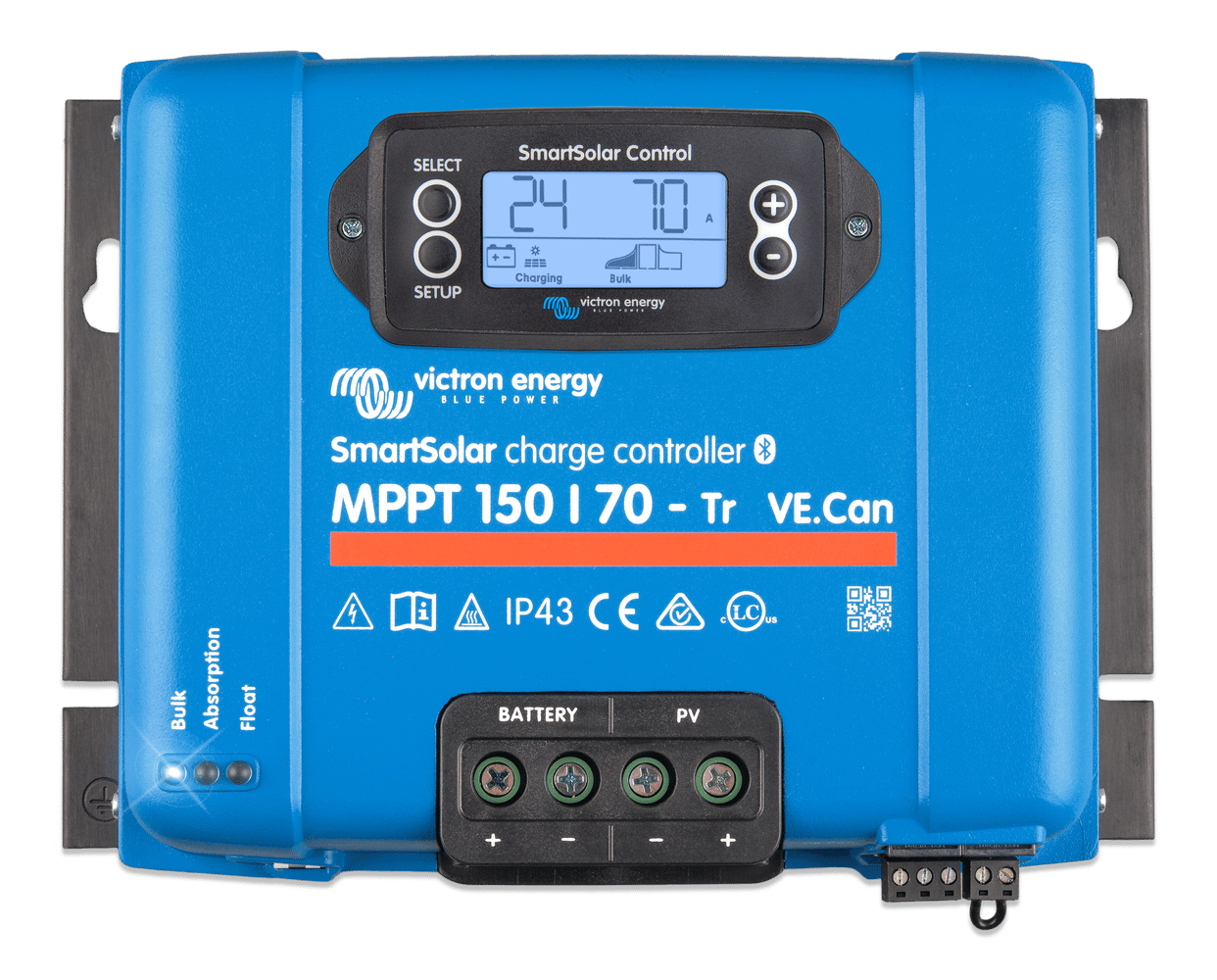 Optional accessories
We offer a number of additional accessories for the regulators, such as. LCD displays integrated with the regulator as well as external ones, e.g. MPPT. Bluetooth communication modules or wireless voltage and temperature sensors.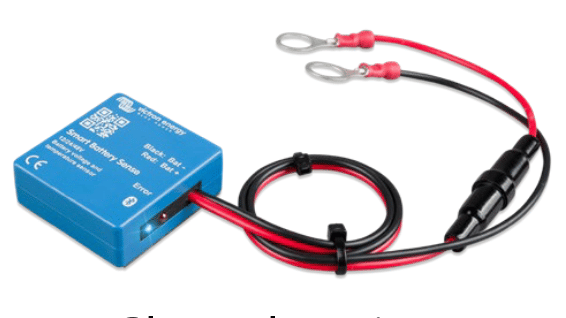 Smart Battery Sense
It allows you to wirelessly send data about the temperature and voltage of the battery using wireless BlueTooth communication.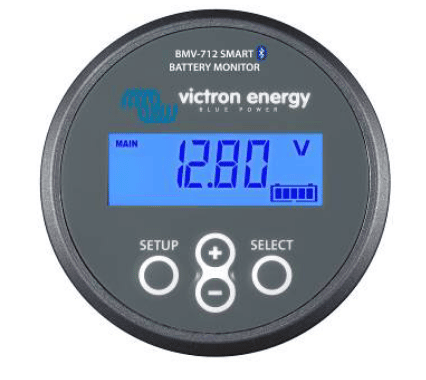 BMV
AGM / GEL / LiFePO4 battery monitoring system equipped with an additional LCD display. It provides a lot of useful information.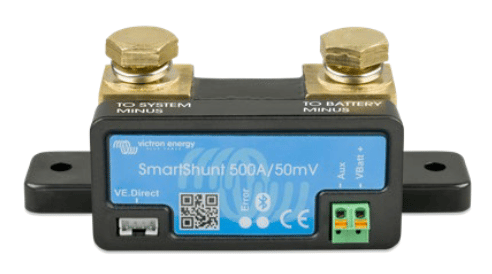 Smart Shunt
Smart Shunt is a battery monitoring system using the Victron Connect application that connects wirelessly. No LCD display.
Download documentation in PDF
SmartSolar MPPT 75/10, 75/15, 100/15 & 100/20
SmartSolar MPPT 100/30 & 100/50
SmartSolar MPPT 150/35 & 150/45
SmartSolar MPPT 150/45 - 250/70
SmartSolar MPPT 150/70 do 250/100 VE.Can
SmartSolar MPPT RS
BlueSolar MPPT 75/10, 75/15 & 100/20
BlueSolar MPPT 100/30 & 100/50
SmartSolar MPPT 75/10, 75/15, 100/15 & 100/20
SmartSolar MPPT 100/30 & 100/50
SmartSolar MPPT 150/35 & 150/45
SmartSolar MPPT 150/45 - 250/70
SmartSolar MPPT 150/70 do 250/100 VE.Can
SmartSolar MPPT RS
BlueSolar MPPT 75/10, 75/15 & 100/20
BlueSolar MPPT 100/30 & 100/50