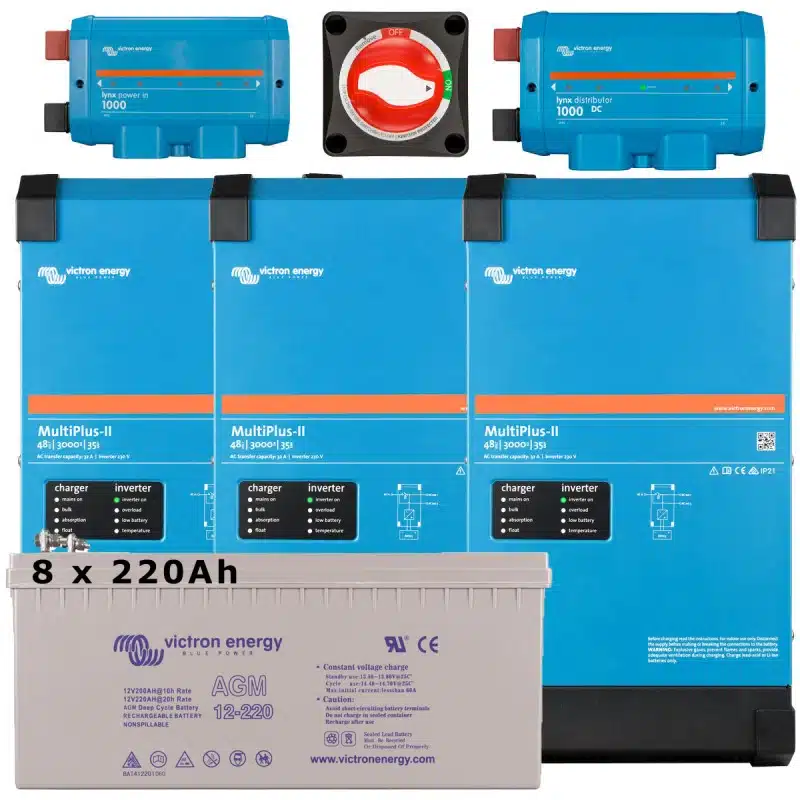 Three-phase emergency power system. Capacity per phase about
2.3kW

with capacity

21kWh
The three-phase UPS emergency power system consists of three independent MultiPlus-II 48/3000 inverters operating in a three-phase system. All inverters are connected to a common power bank and offer three-phase power supply with a capacity of about 2.3 kW per phase for a total of 6.5 kW 400V.
EUR
UAH
PLN
EUR
UAH
PLN
The hybrid inverters also act as a charger and are able to recharge the energy bank in about 5 hours after full discharge. The inverters are connected to each other via Ve.Bus via the included 0.9m RJ45 cabling.
The system has 8 heavy-duty AGM batteries with a capacity of 220Ah each. Together, this gives a capacity of 400Ah with 48V and therefore 21 kWh of energy. This means the system can operate at full power of about 6.5 kW for about 3 hours.
Included with the system is a Lynx Power In battery connector, which makes it easy to connect individual battery banks, and a modular Lynx Distributor that allows DC voltage to be distributed separately to each inverter and fused to each DC input, 3 x 125A 48V fuses are included. In addition, each inverter is protected by a Victron Battery Switch rotary circuit breaker.
The diagram shows an example connection with a LiFePO4 battery
3x

MultiPlus-II

48/3000/35-32
The MultiPlus II device enables the construction of advanced photovoltaic systems that are energy storage.
Thanks to its design and cooperation with an external electricity meter, it can optimize the operation of energy storage. MultiPlus device provides energy when the solar power plant does not work, for example, at night or on very cloudy days. Thanks to such a solution, we do not have to give the surplus to the power company at discounted rates, and we can accumulate it for later use, e.g. in advanced LiFePO4 batteries. The device is fully programmable via the Victron Connect application. However, it needs connection via VE Bus interface, or it can be managed via a web browser and VRM portal if additionally equipped with one of the devices : CerboGX, VenusGX or Color Control GX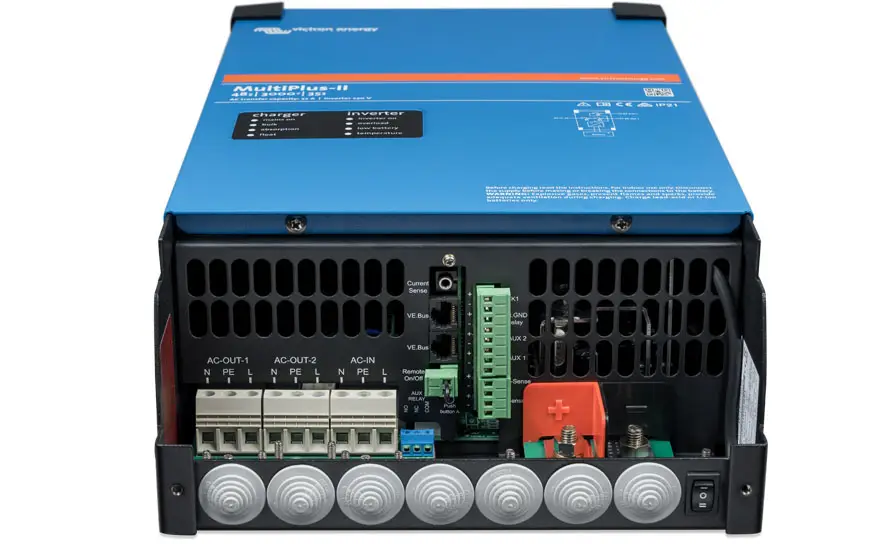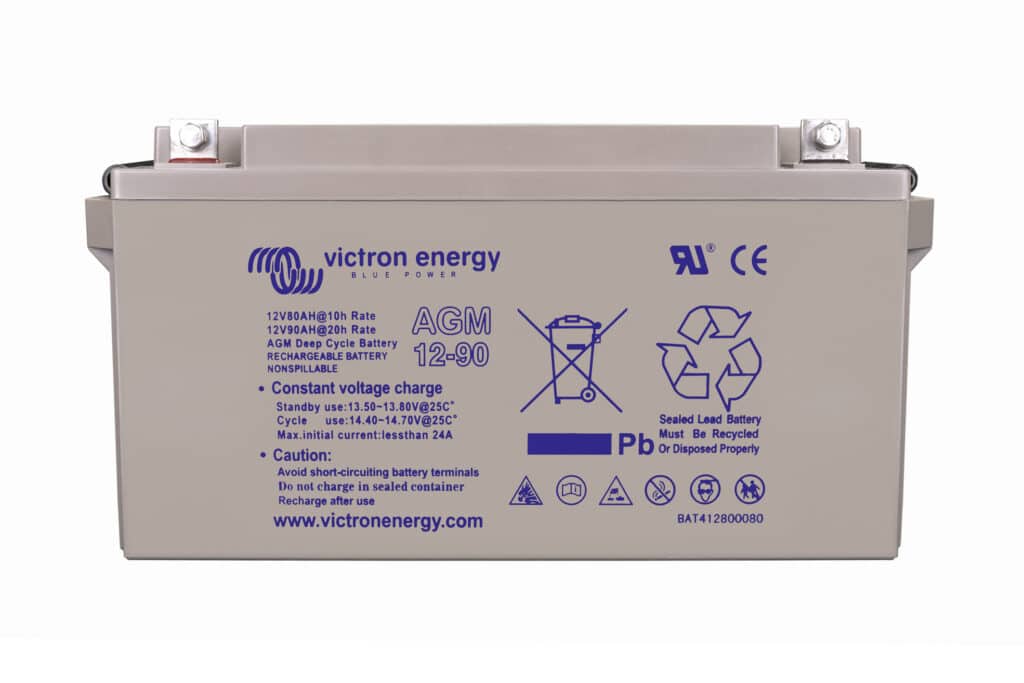 8x

AGM battery

8x220 Ah 12V

Victron Energy Deep Cycle
All Victron Energy gel batteries are the highest global quality dedicated to professional island solar systems.
VE batteries provide very high efficiency combined with a lifespan of up to 12 years. The Dutch company Victron Energy, known for its professional approach to renewable energy systems, offers products a class above the commonly available gel batteries. By choosing to purchase this series of products, you are choosing stability and trouble-free operation for years to come. Gel batteries are characterized by high performance at low discharge current. In such a situation, they can give out more charge than they have nominally accumulated. Victron Energy GEL batteries are recommended for all professional solar power systems.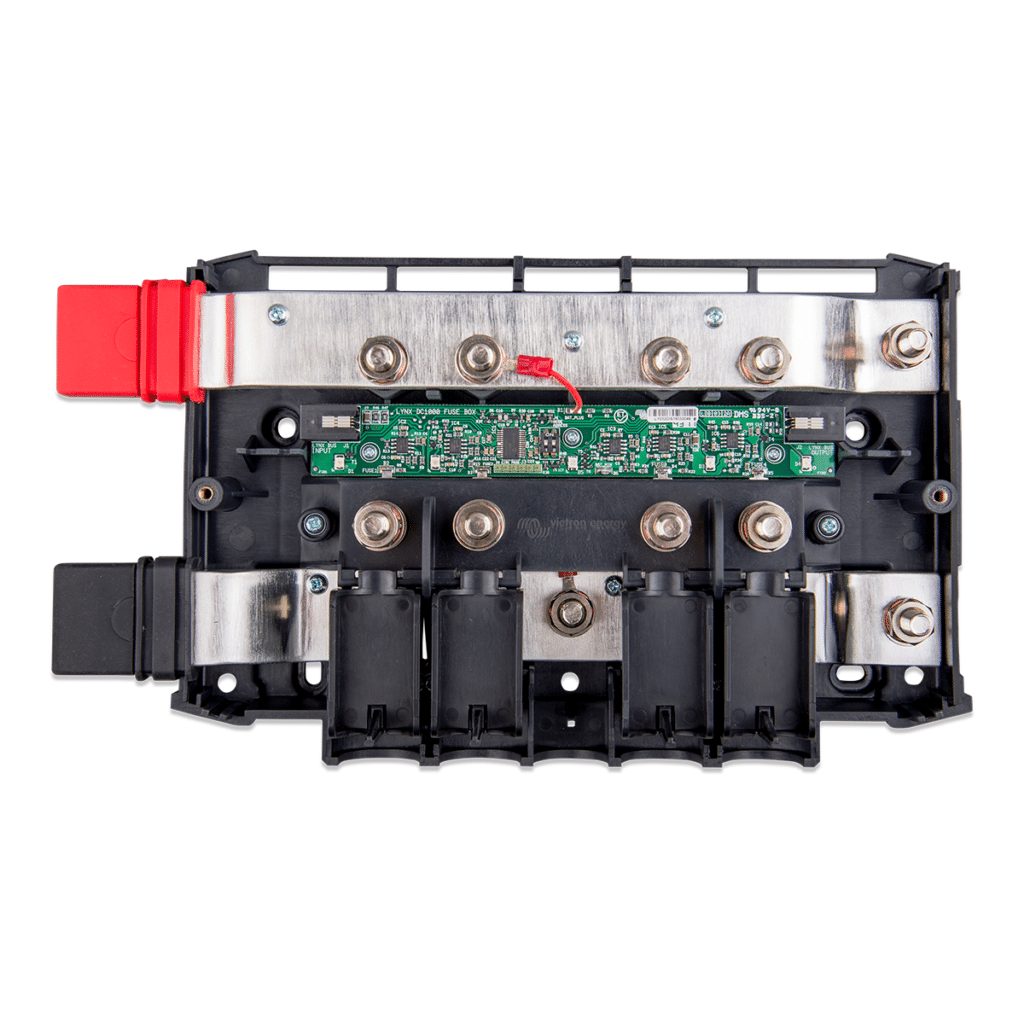 Lynx Power In
Distributor
Battery with integrated cell balancing that can be parallel and series connected. Bluetooth app available to monitor cell voltage and temperature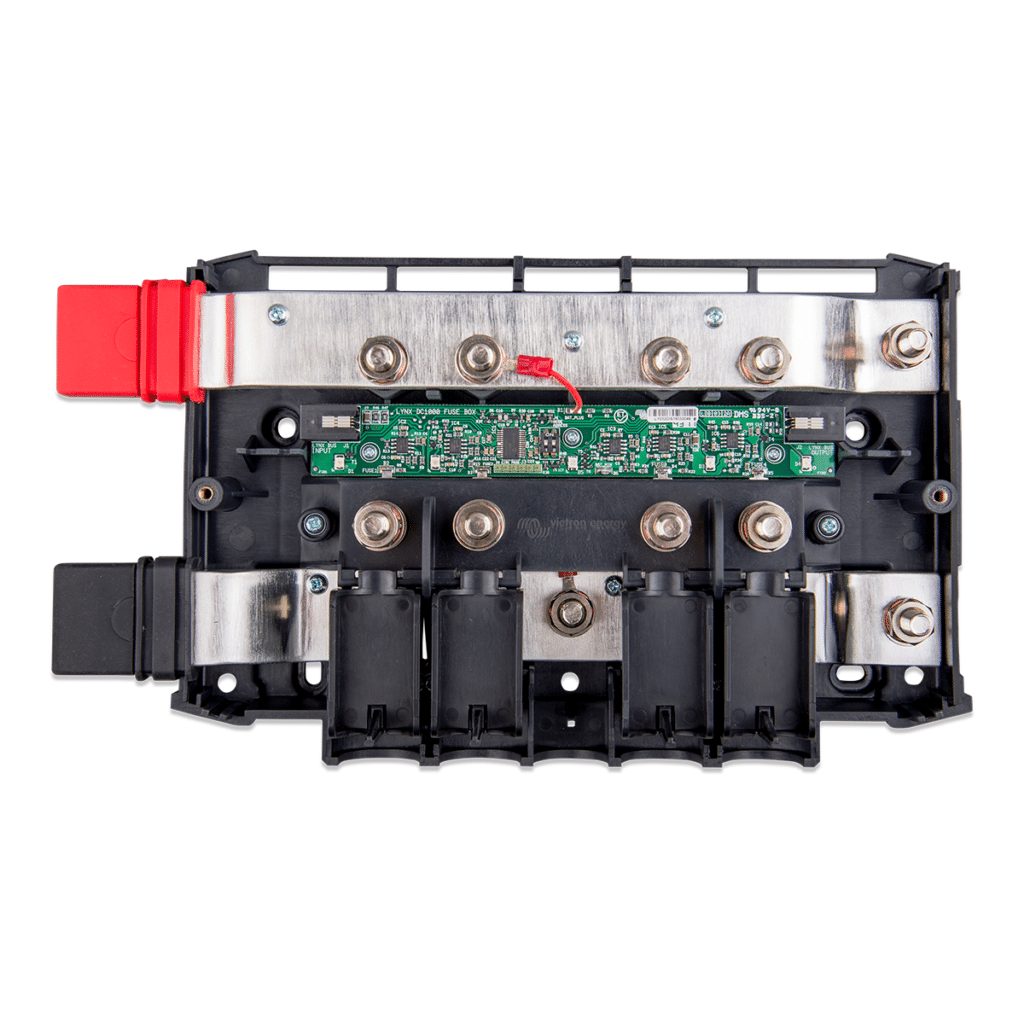 Lynx Distributor +

3x125A/48V
Lynx distributor is a modular busbar that allows DC voltage to be routed out to inverters or other consumers.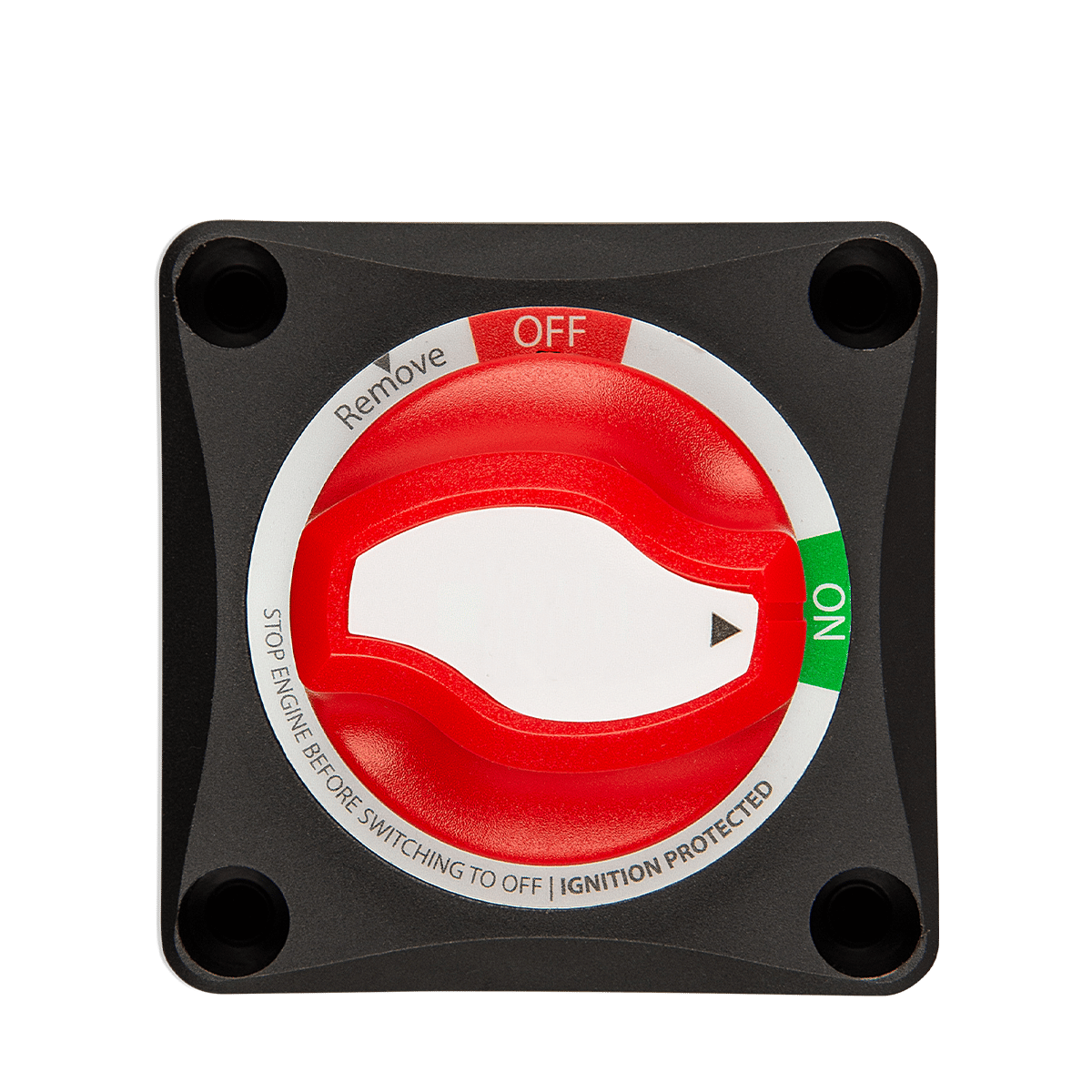 Battery or battery bank disconnector with 275A continuous output and 455A instantaneous output, 12/24/48V voltage. Dedicated to campers and for ESS energy storage. Dimensions 69 x 69 x 73mm..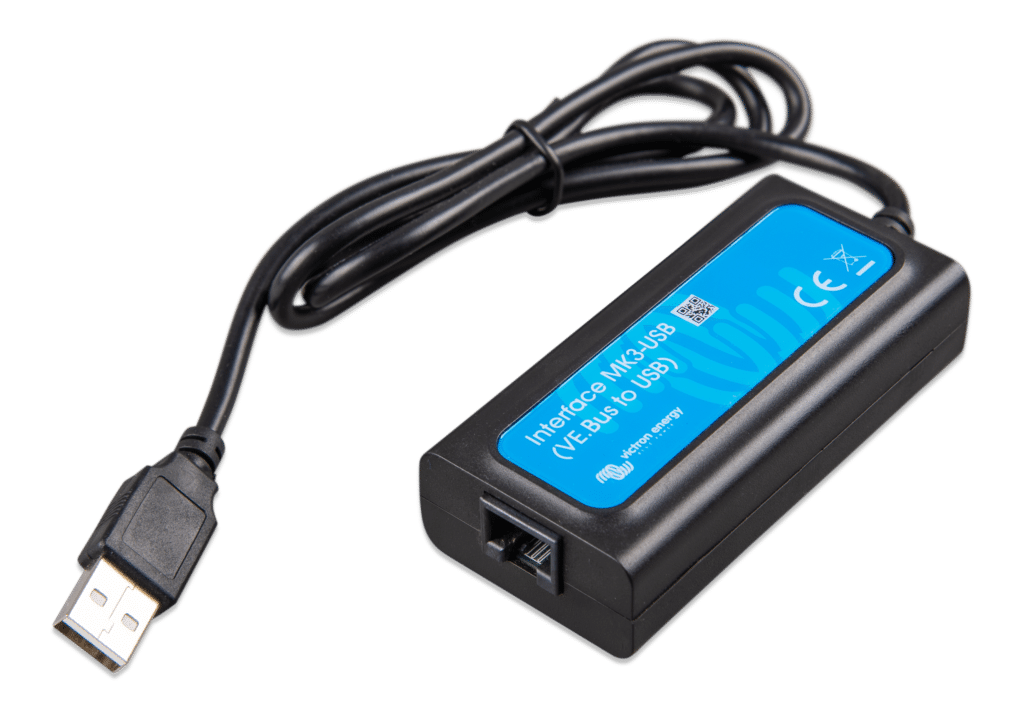 The communication interface allows you to connect to the device using the VE.Bus port and an ordinary network cable, and via a USB port. It supports the free Victron Connect application. Using the app, depending on the device you have, you can set configurations, monitor operation and also diagnose possible faults.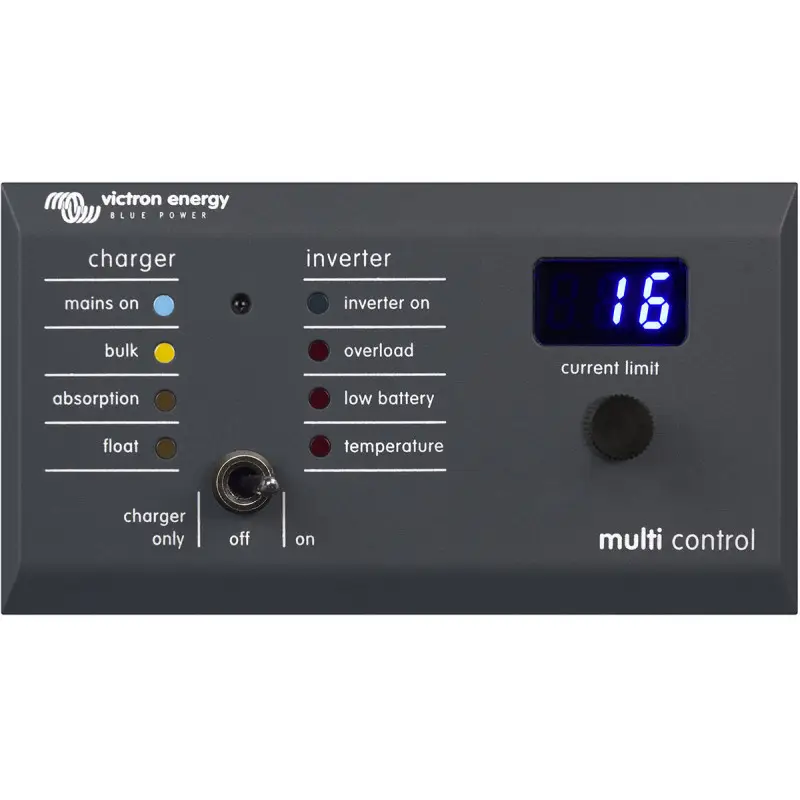 Control panel for MultiPlus devices. In addition to control and monitoring, it allows you to limit AC 230V power consumption from the mains. A very useful feature, for example, in a camper where the limits of power consumption in campgrounds are very low.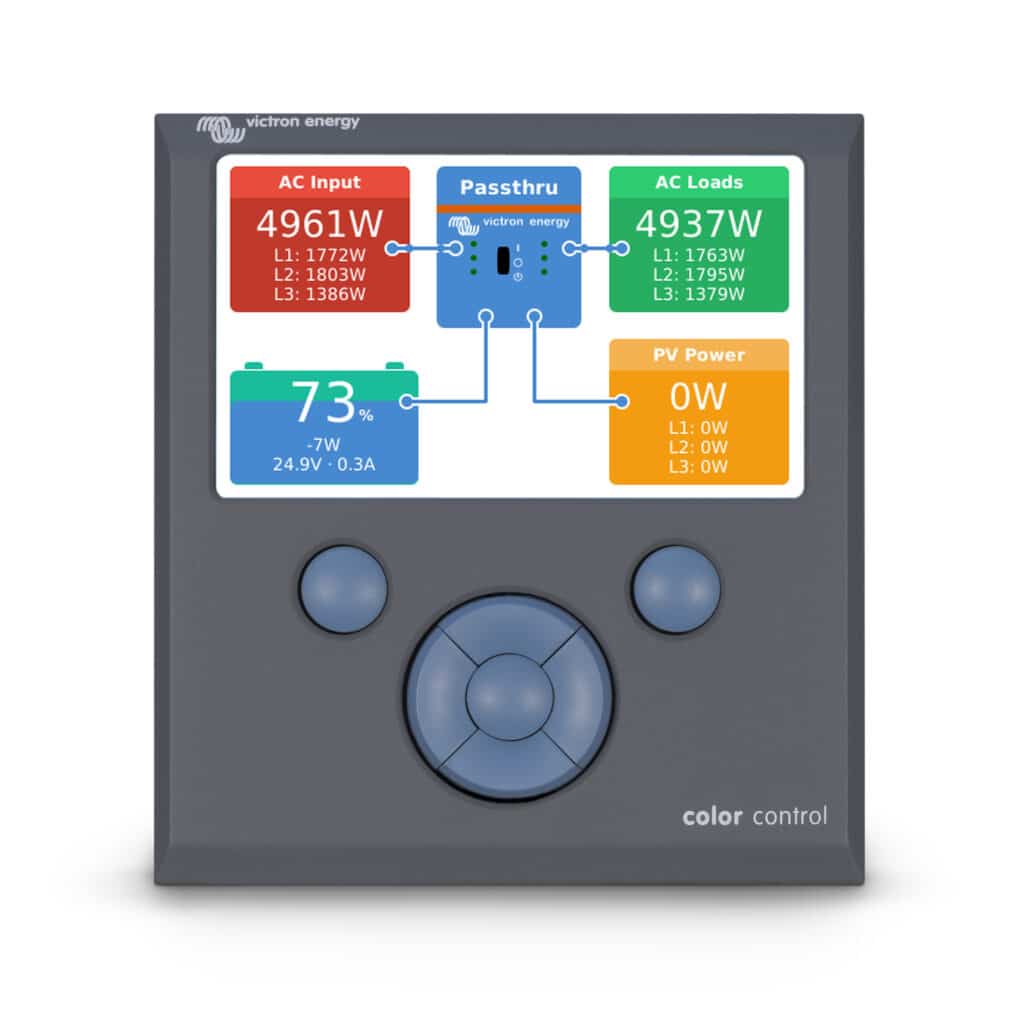 It allows you to monitor the operation of the system and connect the system to the Internet via an Ethernet or WiFi connection. It has a wbydd display that allows you to configure the UPS system and monitor its operation. The device can work independently without internet access.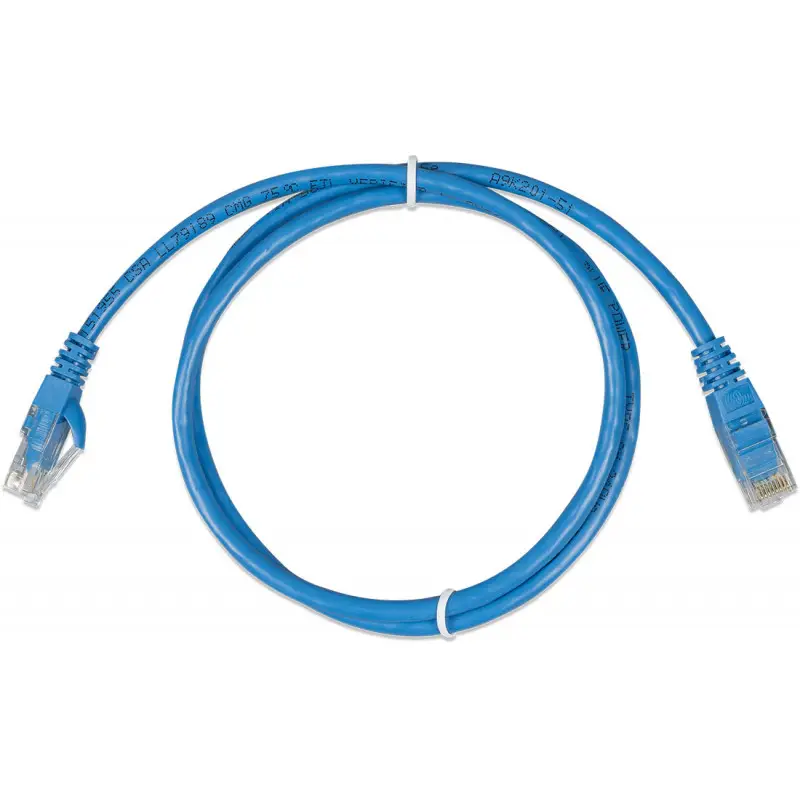 RS45 Communication Cables
Allow you to connect any accessories on the VeBus via an RJ45 computer cable. E.g. connecting Color control GX to MutiPlus or MK3 USB.
Download documentation in PDF
GEL & AGM Batteries
MultiPlus Inverter/Charger 500VA - 2000VA
GEL & AGM Batteries
GEL & AGM Batteries
Data Sheet
MultiPlus Inverter/Charger 500VA - 2000VA