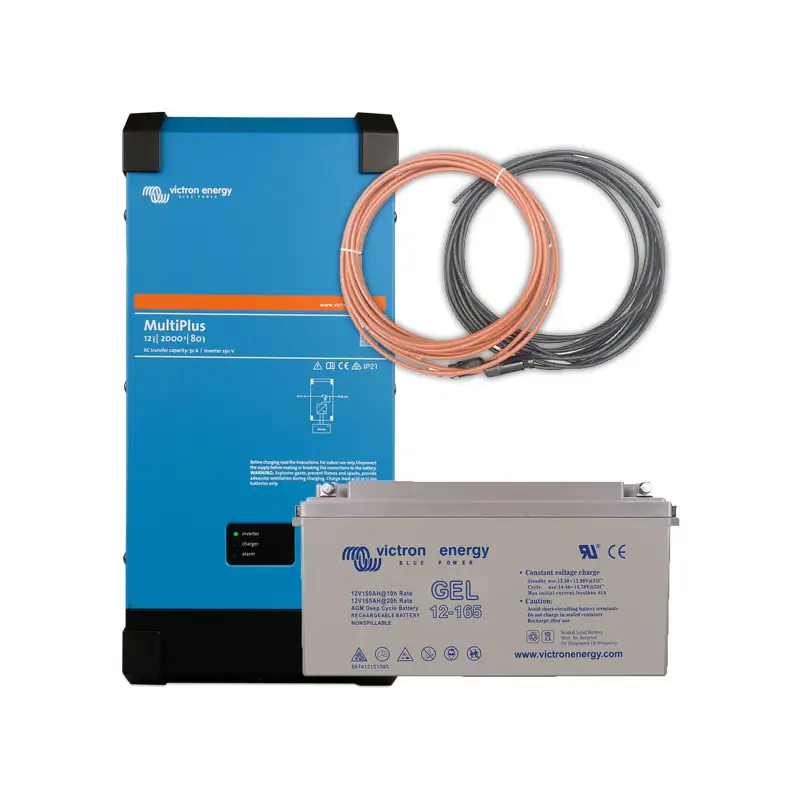 Victron Energy's
2000Va

Multi Plus emergency programmable power supply with

80A

charger
The emergency power supply system based on the MultiPlus device of the Dutch company Victron Energy is the most advanced solution available in our offer. The device has a built-in charger and voltage converters. It can act as a UPS or can support an external power source such as a low-power generator with additional power taken from the battery and combine it into one.
Operating time with 100W load

22 hours
Operating time with 300W load

7 hours
Operating time with 440W load

4 hours
Charging
time to full

3 hours
MultiPlus
12V 500VA 20A

Multifunction inverter
The Multiplus device offers a combination of voltage converter and charger. With the ability to communicate with a computer, it enables the construction of an advanced fully programmable UPS unit. The Multiplus inverter is also capable of combining two independent power sources into one, e.g.: energy from a battery with energy from a generator. Thanks to such a solution, it is possible to obtain high power.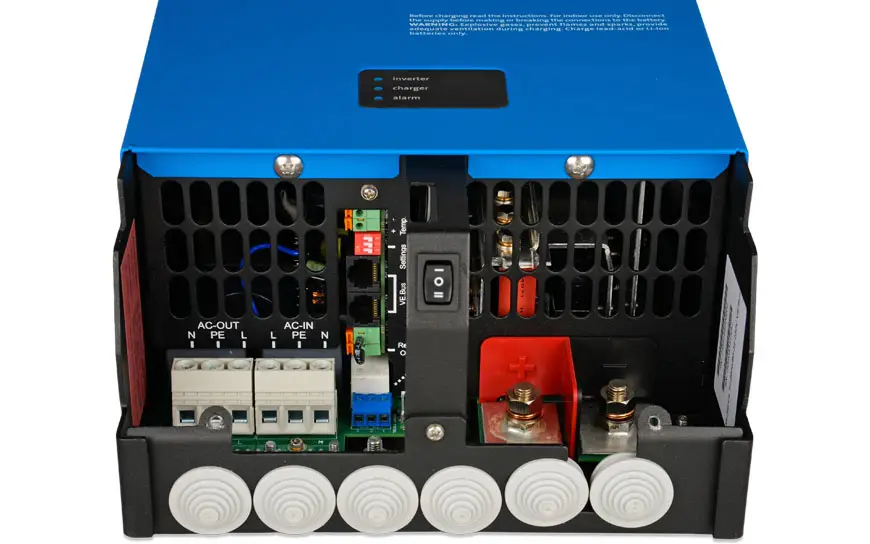 Fully programmable
charger
Fully programmable is also the charger which can be adjusted to the size of the battery and the way of energy management, e.g. energy up to a preset power of e.g. 50W is taken from the battery after exceeding this threshold energy from the grid, battery or other source is included. Thanks to the use of VE.Bus connector and MK3 interface VE. Bus to USB it is possible to communicate with the device using a computer, USB connector and Victron Connect programs.
The MultiPlus plus inverter features high quality workmanship, very high programmability and also a 5-year warranty. It is dedicated to systems requiring high quality power supply and also, due to its low losses, to work with photovoltaic power systems. What you could not do so far with other devices you will be able to do with MultiPlus.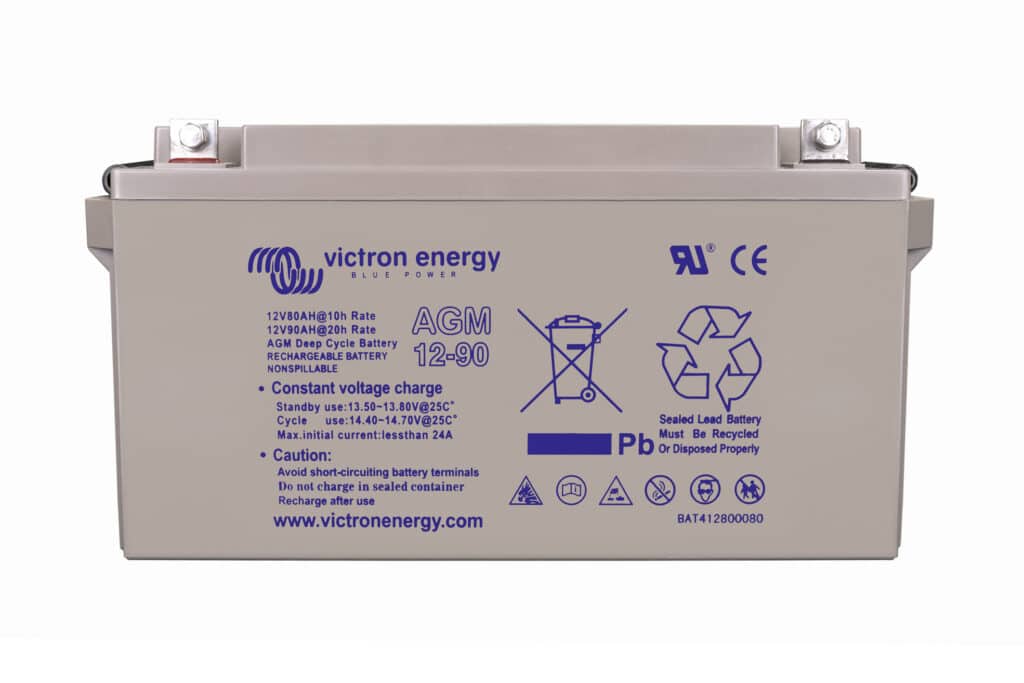 165Ah 12V

gel battery
Victron Energy
All Victron Energy gel batteries are the highest global quality dedicated to professional island solar systems.
VE batteries provide very high efficiency combined with a lifespan of up to 12 years. The Dutch company Victron Energy, known for its professional approach to renewable energy systems, offers products a class above the commonly available gel batteries. By choosing to purchase this series of products, you are choosing stability and trouble-free operation for years to come. Gel batteries are characterized by high performance at low discharge current. In such a situation, they can give out more charge than they have nominally accumulated. Victron Energy GEL batteries are recommended for all professional solar power systems.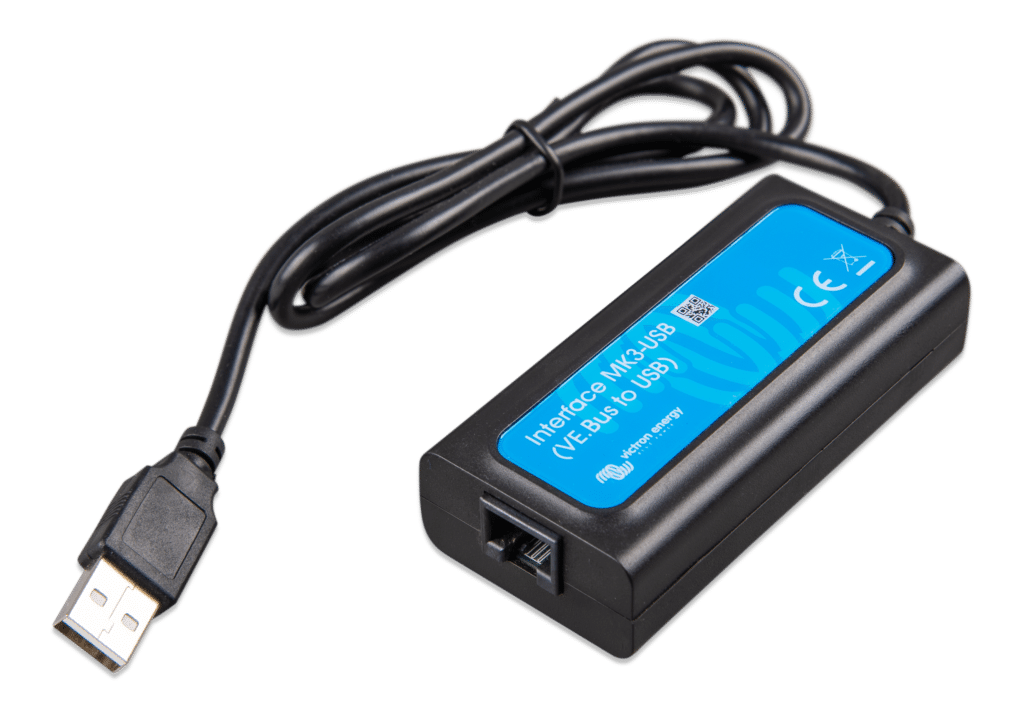 The communication interface allows you to connect to the device using the VE.Bus port and an ordinary network cable, and via a USB port. It supports the free Victron Connect application. Using the app, depending on the device you have, you can set configurations, monitor operation and also diagnose possible faults.
Download documentation in PDF
GEL & AGM Batteries
MultiPlus Inverter/Charger 500VA - 2000VA
GEL & AGM Batteries
GEL & AGM Batteries
Data Sheet
MultiPlus Inverter/Charger 500VA - 2000VA