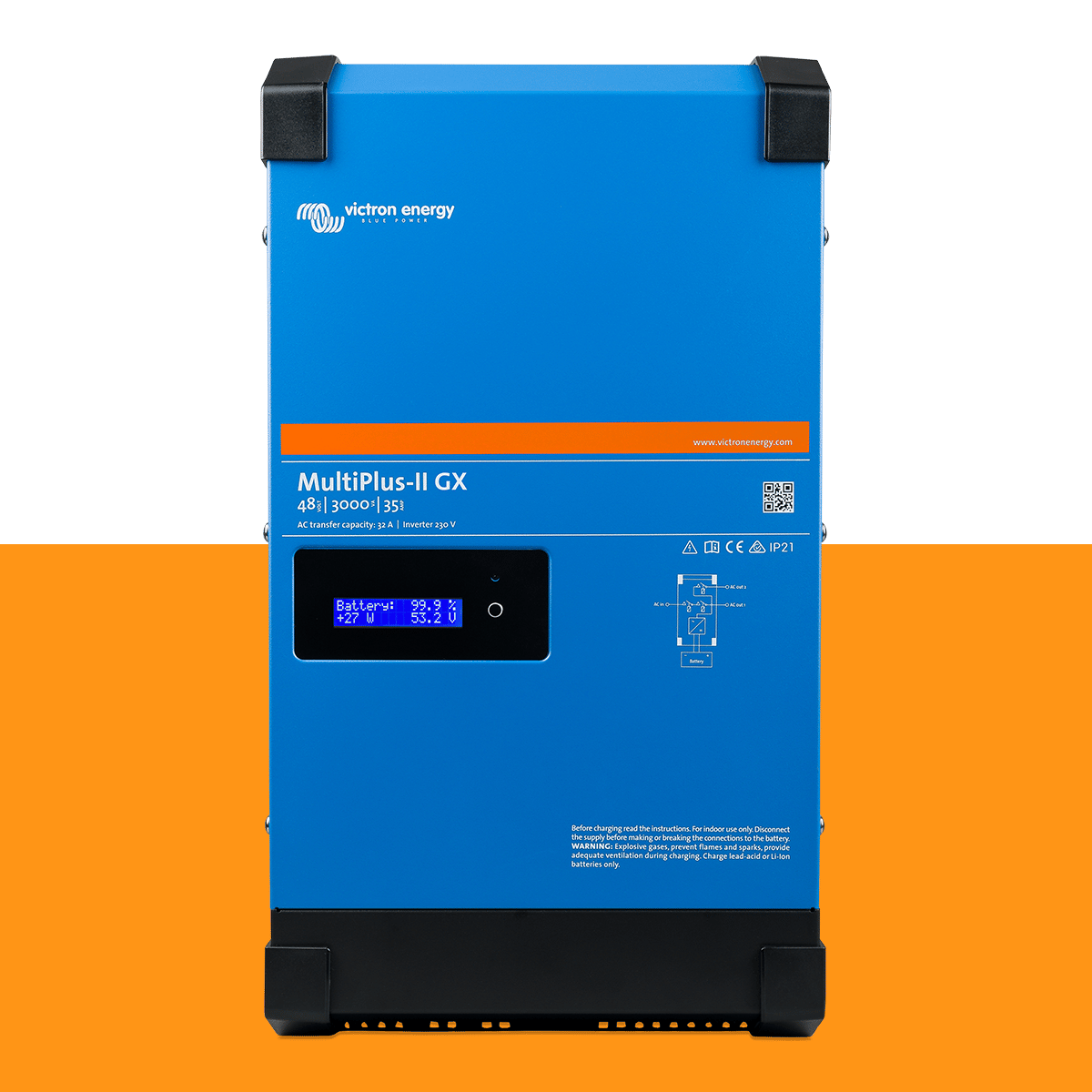 The MultiPlus-II GX, Inverter / Charger with built-in network device, communicates with the solar charger, batteries and other devices to control installations connected to the power grid without access to such a grid, or remote installations. Parallel operation provides increased usable power, or battery charging current, and the MultiPlus-II GX can also be configured for three-phase operation.

A device full of advanced functions, such as uninterruptible power supply, setting load limits, and supplementing insufficient power from the mains with battery power, which can be controlled directly from a mobile phone or other smart device. Remote monitoring is also possible via WiFi ora Ethernet.

The MultiPlus-II GX can work in a system with two ordinary MultiPluses as a three-phase system.
In this case, there is no need for an external GX unit such as Cerbo GX or Color Control GX.
The Multiplus device is a multifunctional charger and converter in one. Thanks to the possibility of installing assistants through the MK3 USB interface, it is possible to adapt them to different systems. One of them may be the ESS system cooperating with solar power plants as an energy storage.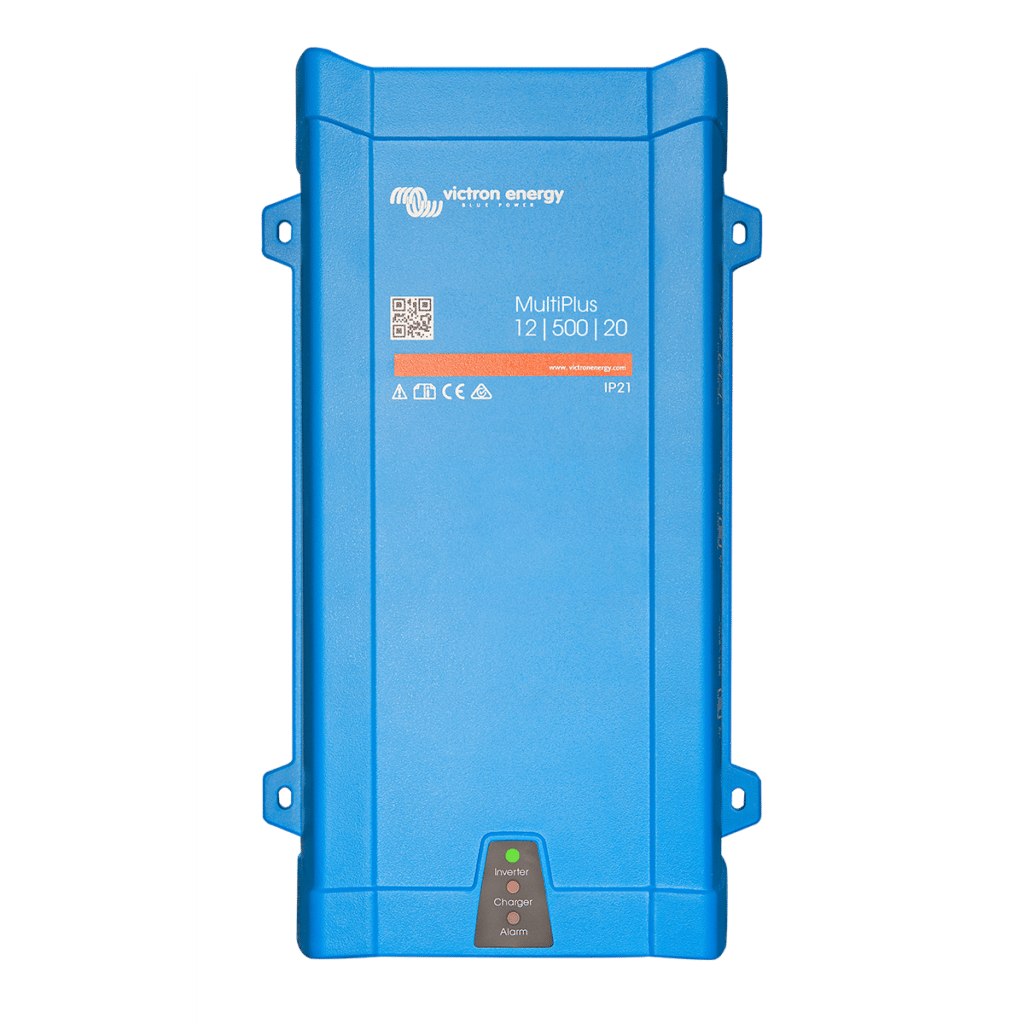 The new MultiPlus model replaces the previous MultiPlus Compact family. A single, compact housing combines an efficient sine wave inverter, a technologically advanced battery charger equipped with adaptive charging technology and a quick switch for automatic switching of the AC reserve.​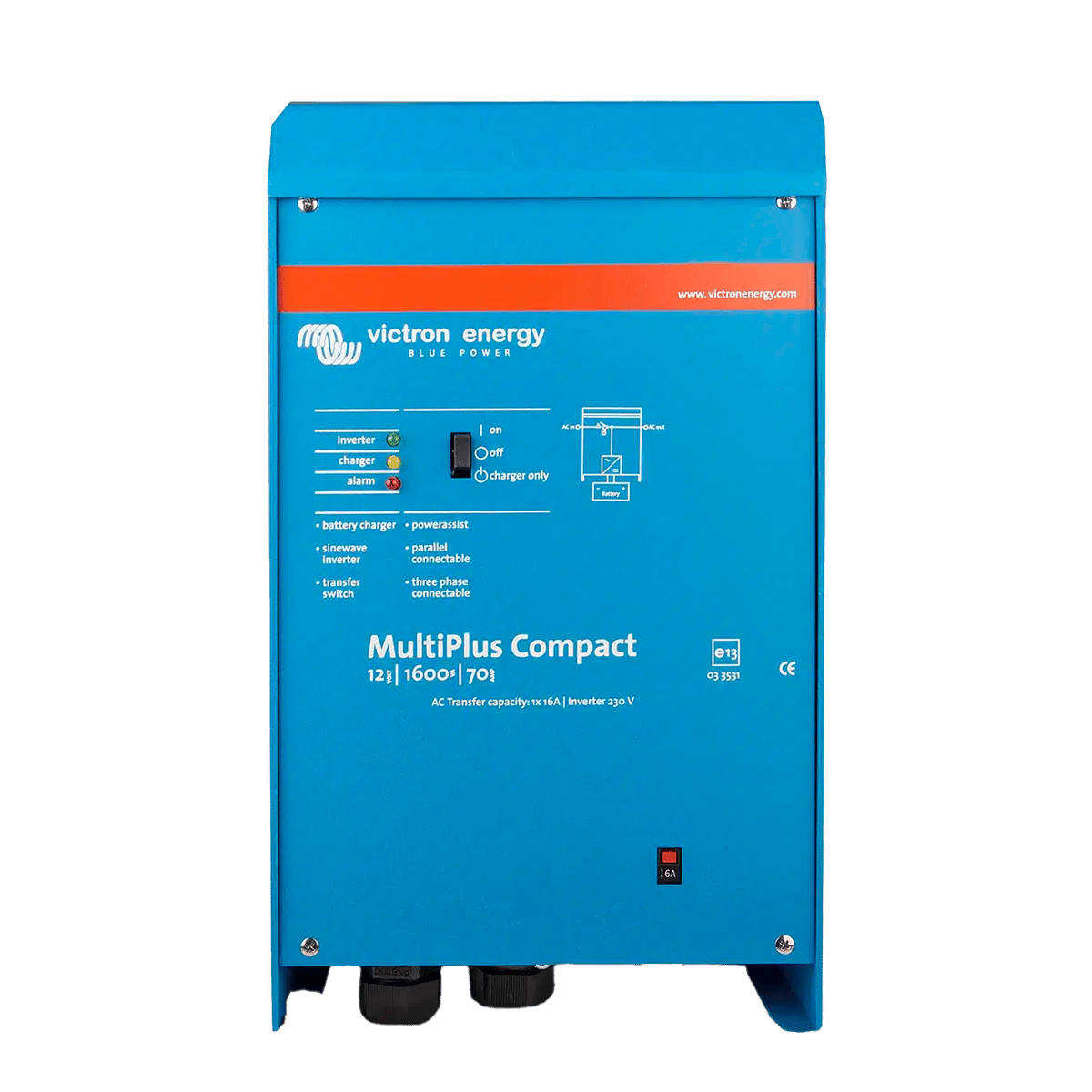 MultiPlus and MultiPlus Compact device, as its name suggests, is a combination of an inverter and a charger in one elegant housing. Its many features include a sine wave inverter, adaptive charging, hybrid PowerAssist technology and many features for integration into various systems. It is available in a traditional housing as well as a smaller Compact version. Working voltage 12/24 / 48V​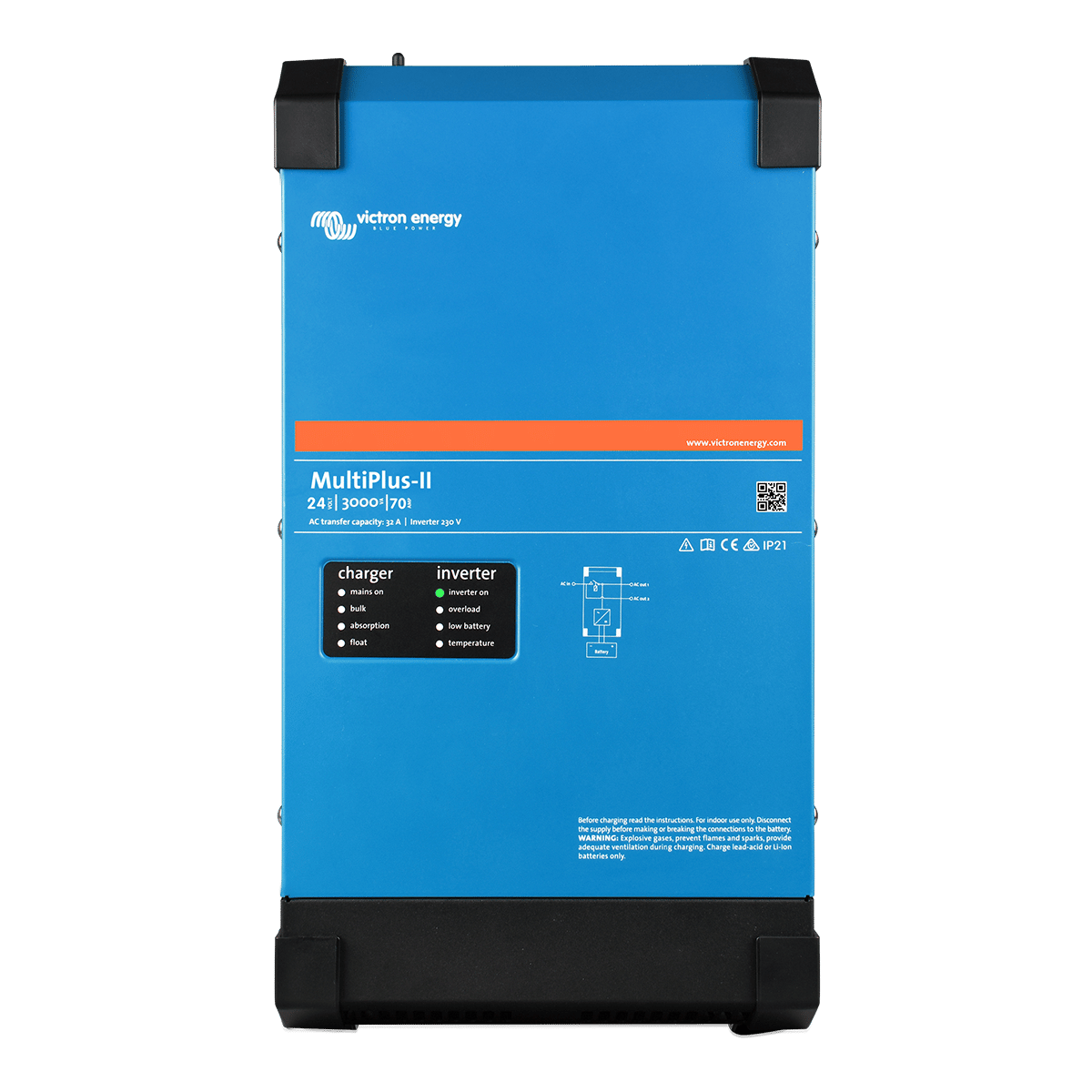 The MultiPlus-II combines the functions of MultiPlus and MultiGrid. It has all the features of the MultiPlus, plus an external current transformer option for the use of PowerControl and PowerAssist. It is the basic unit for building energy storage systems.​
The EasySolar-II GX combines the MPPT charge controller, inverter / charger and controller in one housing. The installation of the device requires only a minimum number of wires, which makes it very easy. Standalone hybrid unit that allows you to work with or without a network.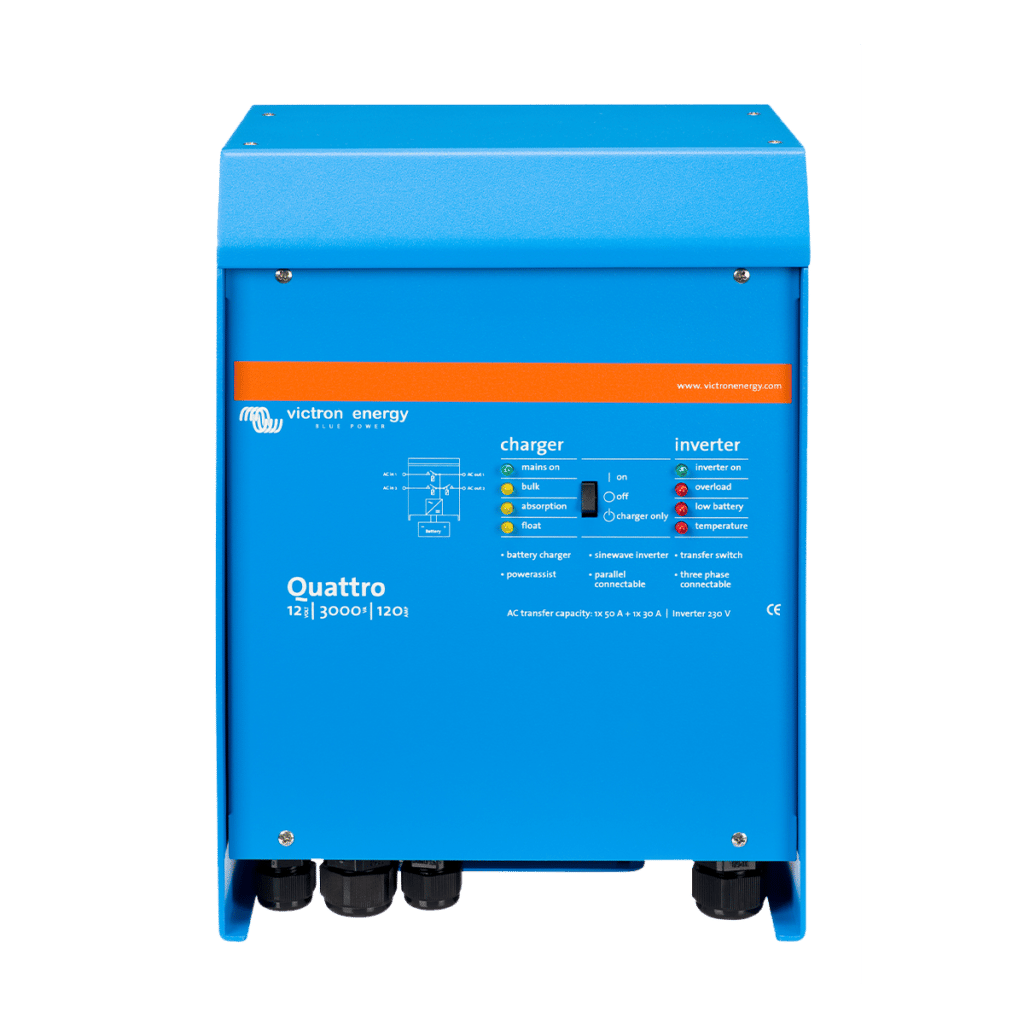 Like the MultiPlus, the Quattro is also a combination of an inverter and a charger. Two AC lines can be connected to it, and they are automatically connected to the active source. Its many features include a sine wave inverter, adaptive charging, hybrid PowerAssist technology, and many features for system integration, such as split-phase operation and parallel operation.​
Download documentation in PDF
MultiPlus 500VA - 1600VA
MultiPlus / Compact
MultiPlus-II
MultiPlus-II GX
Easy Solar-II GX
Quattro
Quattro-II
MultiPlus 500VA - 1600VA
MultiPlus / Compact
MultiPlus-II
MultiPlus-II GX
Easy Solar-II GX
Quattro
Quattro-II